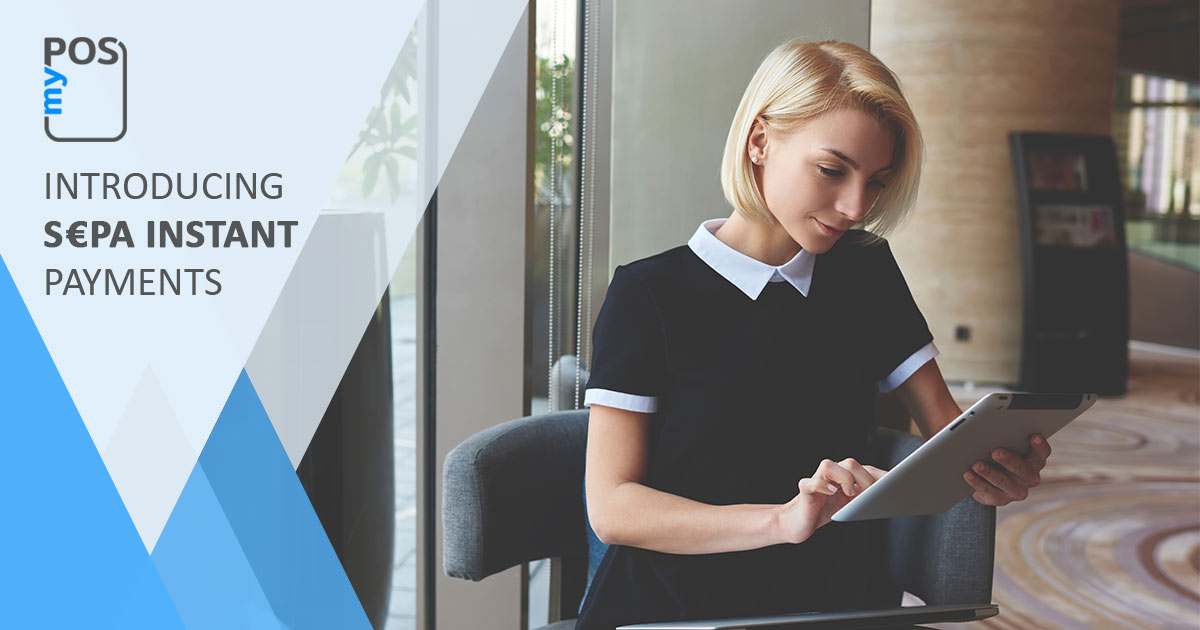 The quest for instant gratification is a powerful force for reinventing consumer services. Today's personal and business customers want things NOW, without any delay, and financial services and cross-border payments make no exception.
The ongoing pressure for better and faster payments processing, any time of the day, including weekends and holidays, have led to the creation of a pan-European instant payment scheme.
In November 2017, nearly 600 payment providers (PSPs) from eight countries got onboard for the launch of the SEPA Instant Credit Transfer (SCT Inst) scheme, bringing real-time money to Europe.
myPOS is at the forefront of adopting the latest trends and technology of payments processing and offering SEPA instant payments in its portfolio of services.
What is SEPA instant payments?
The European Payments Council introduced SCT Inst on 21 November 2017 in response to the rise of the many mobile payments platforms, which could create fragmentation on the European market as a whole.
In a nutshell,  SEPA instant payments offer the ability to send and receive money transfers within Europe, in Euro currency, anytime and within seconds. 
Under the SCT Inst plan, people and corporations will be able to transfer up to EUR15,000 within 10 seconds, 24/7/365, between accounts in any of 34 Sepa countries. PSPs willing to increase the amount limit and transaction speed can bilaterally or multilaterally agree to do so.
How SEPA instant payments are going to transform the European payments market?
The presense of a pan-European payment scheme is of great benefits to both European consumers and businesses.
Working expats can send money home instantly and easily. Businesses of any activity and size can settle payments with partners and suppliers within seconds and during holidays and weekends. Freelancers and day-workers can get paid at the end of the day or at the moment of completion of a project. The only prerequisite for a SEPA instant transfer to happen is to have both the sending and receiving providers Instant SEPA licensed.
Benefits for myPOS merchants
Adding SEPA instant transfers to the merchant account options will ensure business payments at unraveled speed, reduced processing time and better payments flow across the merchant's network.
Stay tuned for more news via our social channels. For more information, contact us at help@mypos.com.