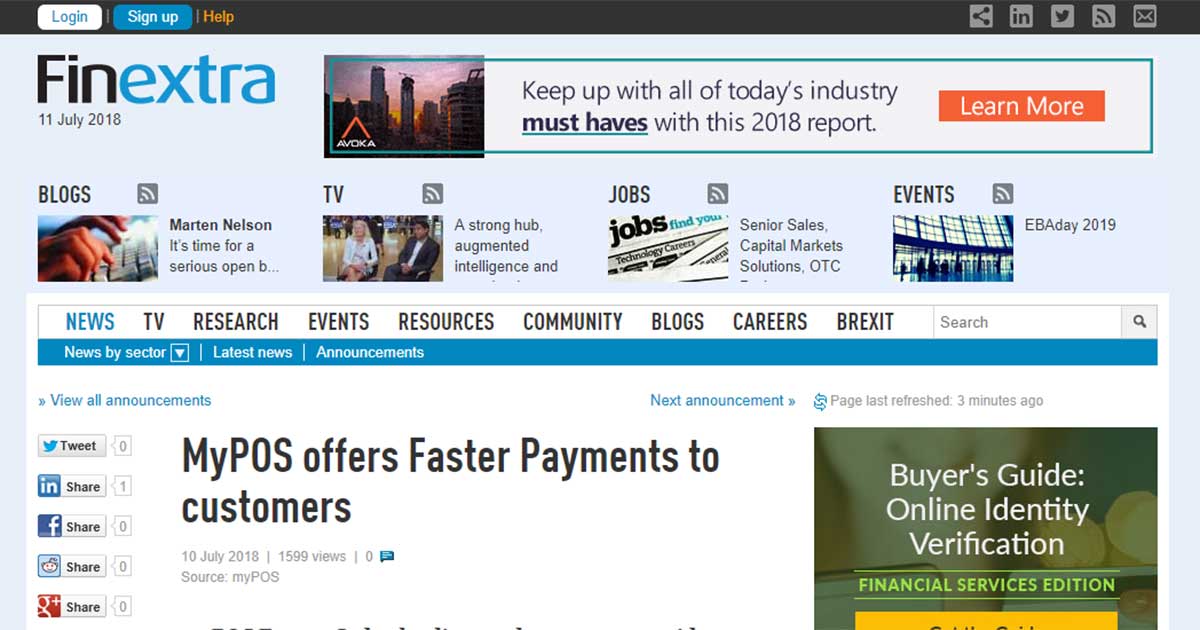 myPOS Europe Ltd, a leading card payments provider to small and medium-sized businesses announces its customers can now access Faster Payments in an effort to provide ever quicker and better money transfers.
This changes the game for merchants who use the myPOS service, empowering them to send and receive GBP Payments almost immediately – 7 days a week, 24 hours a day, 365 Days a year!
Instant settlement has always been of utmost importance for myPOS, who is among the first and the few providers on the market to guarantee immediate pay-out to the merchants account within seconds from a received payment through its various payment channels.
myPOS is also in the frontline of financial institution participants the SEPA Instant Payment scheme, which creates a pan-European payment structure enabling businesses and individuals to send and receive Euro payments within 10 seconds across 34 European markets.
Now, myPOS clients operating in the UK or dealing with UK partners and suppliers can benefit from instantaneous payments, reducing payment times from three days to typically a few seconds.
Featured on: Finextra